Hurricane Mud Run
September 19, 2020*
IMPORTANT MESSAGE FROM YOUR RACE DIRECTOR
Unfortunately we are forced to cancel the Hurricane Mud Run 2020. Registration has been closed. It's the pandemic and our reasoning is simple. For the last two years of our eight year history we have gathered over 1000 mudders, plus kids for our free kiddie run, spectators and volunteers on the day for the Mud Run. If one person caught this virus and got sick or heaven forbid died we could not digest that, being responsible for the death of another is something that is intolerable.
For now all we can do to bring you correct is comp you in for our 2021 events. We will run the SandHollow Marathon and Half Marathon in March, and the Hurricane Mud Run in May. You may choose which event to run. I have a record of all entrants. Please contact me for your promo code which we will email you once 2021 registration opens.
You have our deepest apologies. We must err on the side of safety for our Mad Mudders.
Chris and Billy Mathisen Red Dog Events
How dirty do you want to get?
Welcome to the Hurricane Mud Run. We are Southern Utah's Premier Mud Run located in beautiful Hurricane, Utah.   We are the longest running Mud Run in Southern Utah and every year our mud run grows with better mud and obstacles.  This years event takes place on Septmeber 19, 2020*.  Our course will run approximately 5K with lots of obstacles, mud and of course an extreme amount of FUN! This event is for everyone.  Single runners, families, teams.  We invite everyone to participate.
The Hurricane Mud Run takes place in 'heats'. You will select a 'heat' time when you register.  You can skip any obstacle you want.  Hit them all or miss them all.  It's entirely up to you. The mud run is located at 2500 W & Sand Hollow Road in Hurricane, Utah.  Visit our FAQ page for more information.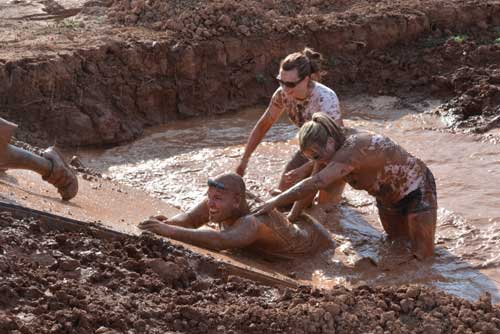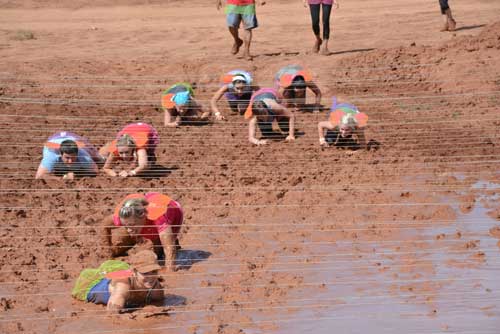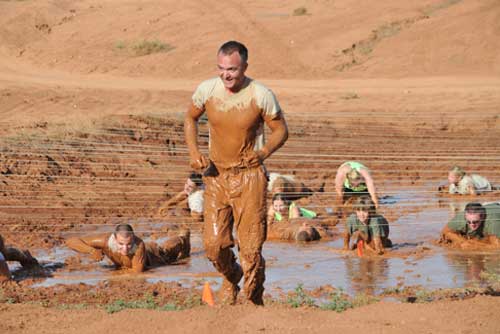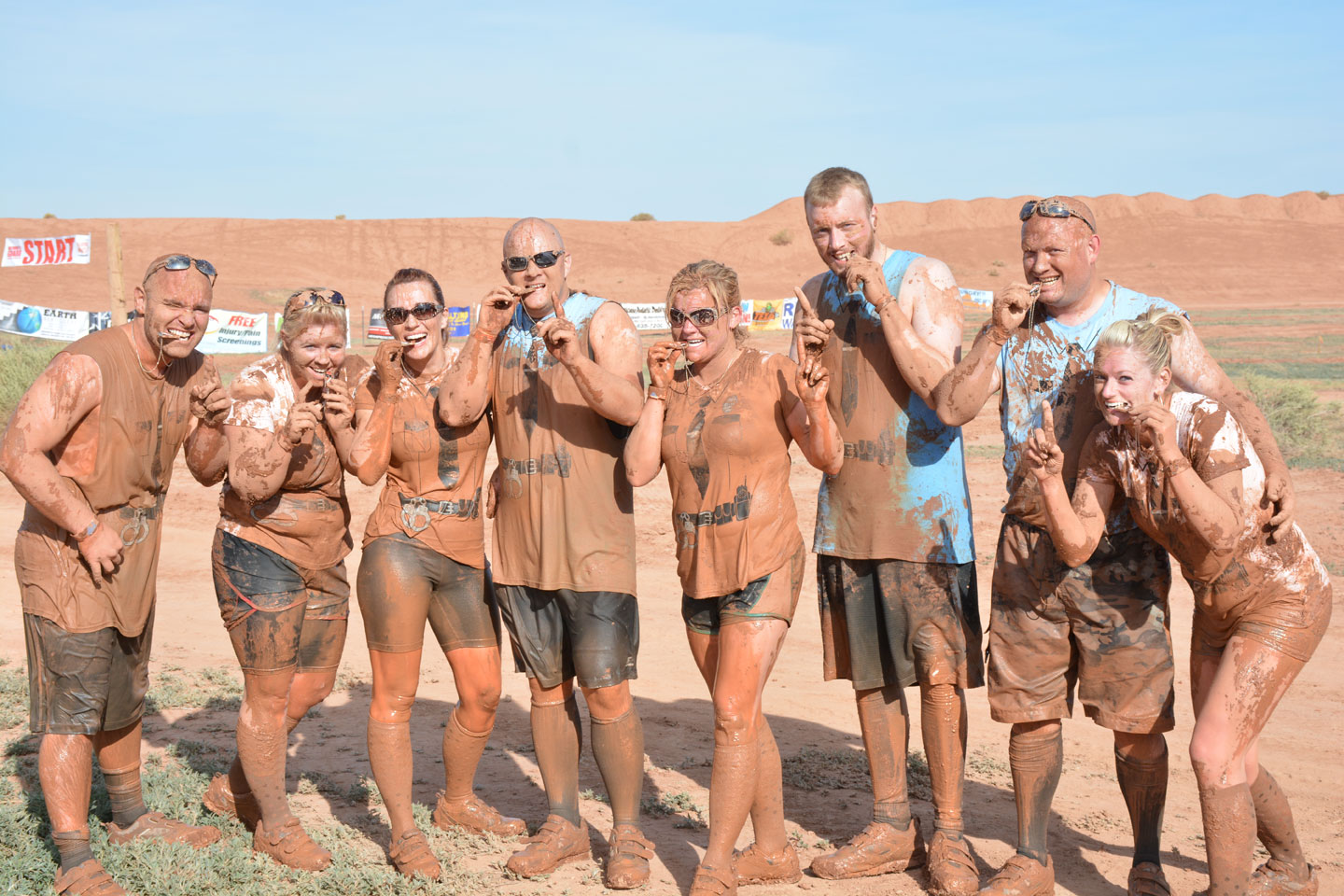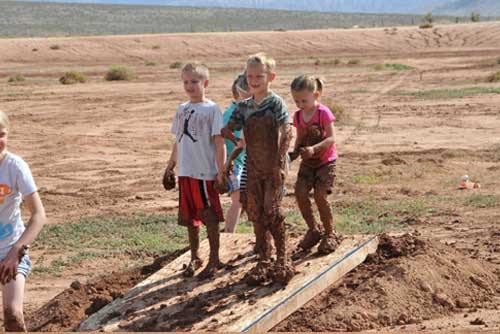 Race Details
The Hurricane Mud Run is an awesome 5K with over 25 obstacles! Runners will partcipate in heats. The Utah Army National Guard will run their heat at 8:00. Followed by the competitive/elite heat at 8:30. Open heats start at 8:45 with a new heat running every 15 minutes through 11:45. Select your heat time when registering. Limit of 60 participants per heat.
Packet Pick Up
The Hurricane Mud Run does not have a packet pickup. Check in when you arrive at the mud run. We recommend showing up 30-60 minutes before your heat time. This is a great opportunity to get check in, scope out the course, stretch and remember what it was like to be nice and clean. The address of the Hurricane Mud Run is 2500 W & Sand Hollow Road, Hurricane, Utah.
Groups & Teams
Running with a team ensures that you and your best friends get a chance to run the course together. This is not a relay race. You will all start and finish together (unless you leave someone playing in a mud pit). Gather your friends together and register in the same 'heat' time. All your team members SAVE 20% off registration when you register as a team.
"Loved it! Well organized and everyone helping out was friendly and encouraging. Can't wait to do it again!!"
"So much fun! I can't wait to do it again next year!"
Hurricane Mud Run
Southern Utah's Dirtiest Event!